Teaching film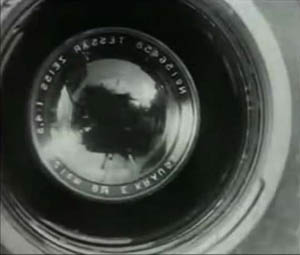 It's not easy to teach film, its much harder than actually making a film, but its also a lot of fun. Passing on the knowledge and skills I've acquired along the way is probably the most satisfying thing I've done. I was the last generation to be trained by the old Hollywood masters. Plus I was an independent filmmaker for a long time now with my knowledge based on the things I've learned to do.

Just as a good film requires a good script, a good course demands a good storyline as well – a teaching plan – carefully worked out in advance. I never believed in teaching on the fly: on the first course of any subject I've done, I always put much more time into the preparation than went into the actual class time.


Learning by doing
Kent Moorhead has given courses in filmmaking in both the US and Europe.  He knows what it takes to make films – he's been a working filmmaker with hundreds of credits. His courses meant hands-on learning, students gain the craft by making films, with no cookie-cutter shortcuts. Filmmaking is complicated – that's what makes it wonderful. Students also gain a larger understanding of filmmaking – with documentary, that means, for instance, how to get interviews, going beyond "talking heads", and finding a story from real situations, 

With interviews people often think, "it is just talking" and put no effort into them. Therefore they miss the questions that would give exciting answers. I've used interviews that failed and I show those that gave great stories. And I've done exercises that show how interviews can be used to develop a story, and give more than just "talking heads" that state the obvious.

With drama the focus is on how to understand what a story is, and to tell it visually. We have looked at the storytelling styles of different filmmakers and how they solved various problems. And once the students knew the concepts and "rules", they filmed their own scene, or made their own film and learned by doing.


Kent Moorhead's Approach to Teaching:
HANDS-ON LEARNING
USE FILM CLIPS BY GREAT FILMMAKERS
EXERCISES THAT TEACH SPECIFIC SKILLS
APPLY THE LEARNING TO A CLASS FILM OR CLASS EXERCISES
Student Comments on past Kent Moorhead workshops:

"A rich experience overall. It felt great to actually have a product at the end but also enjoyed the process. I would highly recommend the course!"
(2013 Documentary Crash Course)

"Teacher explained very well and made everything clear, very approachable in regards to questions, relaxed learning environment while maintaining high standard, useful practical exercises, good group size, I learned a lot and enjoyed the course"
(2013 lighting course)

"I thought it would be a lot of just classroom, talking about editing, talking about directing, but the cool thing, I didn't know we were actually going to film a movie, write it and direct it and do different parts of the movie, so it really, I thought it was a lot of fun and I think I learned a lot more this way than I would have any other way."
(2007 Dramatic Crash Course)
Kent Moorhead's background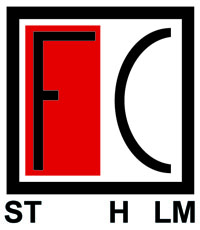 Kent Moorhead received a Masters of Fine Arts (MFA) from New York University Graduate Institute of Film & TV in 1981. He subsequently trained as a producer in 1991 through a special program run by the American Film Institute in cooperation with the USA TV Network.

He was a documentary teacher at the Kulturama Film School in 2008 and 2009, and from 2009 to 2013 he taught workshops at FilmCentrum Stockholm from 2009 through 2013. Subjects included "Filming with the Canon 5D/7D DSLR", "Billigt ljus, dryt resultat" (Cheap lighting, expensive looks), and the Tempo Documentary Crash Course, an intensive week-long workshop (70 hours) which ran during the Tempo documentary film festival, the largest documentary festival in Sweden.

FilmCentrum Stockholm went bankrupt in 2014, which ended these workshops.