Passage Film and documentary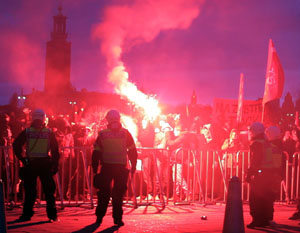 Passage film was started by American filmmaker Kent Moorhead and Swedish journalist Pia Moorhead Törnberg. The husband-wife filmmaking team began Passage Film to make high-quality documentary films and to teach film & journalism to the next generation. Passage Film is two companies. In the US it is Passage Film Inc., incorporated in Florida. In Europe it is Passfilm AB, a Swedish company.
Film: Rather Die Free Than Live A Slave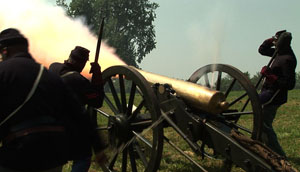 Rather Die Free Than Live A Slave tells the story of the United States Colored Troops and the African American men - and women - who fought to end slavery during the American Civil War. To learn more, see New Projects.
History of the American Civil War

We've added a new page. It's about our work with the era of the American Civil War and Reconstruction, the era from 1860 through 1876, a time of war but also a time of social transformation. Check it out here.
Writing

Kent Moorhead has been a writer for the Swedish media magazine, Tidning Monitor, where he focused on business developments, as well as technical issues such as digital storage and production workflow, film lighting, color grading, special effects, and the comeback of 35mm film.
You can see a selection of archived Monitor articles here:
Telling stories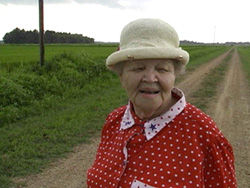 Storytelling is the heart of good documentary. Pia Moorhead Törnberg brings the editorial perspective of an experienced journalist; she knows how to find the meaning-carrying details that bring the story home. Kent Moorhead knows how to film so that those details make it to the screen. He's an editor who can find the storyline in even the most difficult of footage.
Documenting life
Documenting life is more than turning on a camera and pointing it. It's also about learning to watch the action, and being able to guess what will happen next so you're ready for it. Most important of all is listening to the people who's stories you are recording, and knowing the context and worldview behind those stories.

Film workshops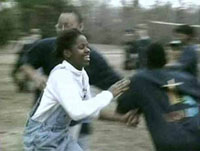 Pia Moorhead Törnberg has been a journalism teacher at Stockholm University for twenty years. Kent Moorhead taught film in both the US and Sweden for fifteen years. They developed curriculum and hands-on pedagogy for film & journalism in all types of educational settings, especially workshop based instruction.


The Mississippi Project

The Mississippi Civil Rights Movement had many different initiatives, which were sometimes collectively called "The Mississippi Project".

Kent Moorhead of Passage Film, Inc. has filmed over a hundred hours of interviews with participants in the Mississippi Movement. We want to tell this story by creating a series of short films under this name – "The Mississippi Project".
We also encourage you to check out our work on James Meredith.