A Changing America ...
View of Ground Zero - 2009
©2012 by Kent Moorhead
A unique knowledge of the US
Since 1983 Kent Moorhead has supplemented his income as a filmmaker by working for the US Department of State, traveling the US with international visitors on State Department exchange Programs. He has been in all major cities and all 48 States of the Continental US. More importantly, he has gained an in-depth and hands-on understanding of America. He has also built an extensive contact net which can help him tackle any subject that might come his way, across a range of diverse areas: cultural trends, education, clean energy & the environment, data security, poverty and social issues, film & theater, television, the press and media, politics, economics, the justice system, religion, government and national security.
A Multicultural America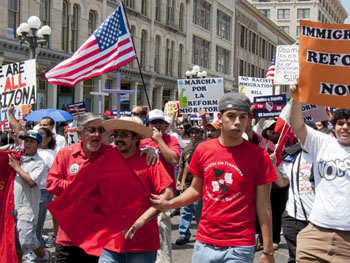 Latino anti-racist march in San Antonio, Texas - 2010
©2012 by Kent Moorhead
Understanding the Issues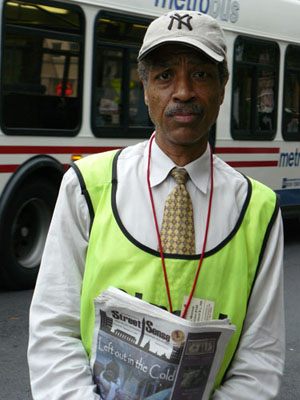 Homeless Newspaper Vendor, Washington D.C. - 2009
©2012 by Kent Moorhead

Passage Film Inc. can hit the ground running on any issue, anywhere in the United States. We know the country well, all regions and almost any field. Anything we don't already know, we can quickly figure out, because we know where to look, and who to call.